About the Project
Welcome to our website on the history of the United Church's Residential Schools. This project was initiated by the United Church's Steering Committee on Residential Schools, comprised of Survivors from different residential schools across Canada and of United Church leaders and staff. Here you will find photographs from the collections in The United Church of Canada Archives in Toronto, as well as photos from the Pacific Mountain Regional Council Archives in British Columbia. By digitizing the photographs, we hope to make them more accessible to Survivors, First Nations communities, and other interested people.
Learn About Project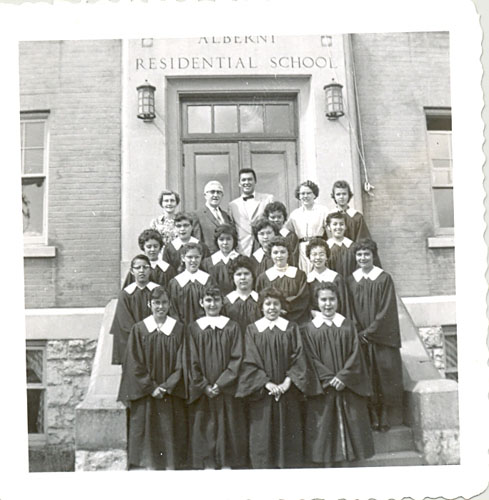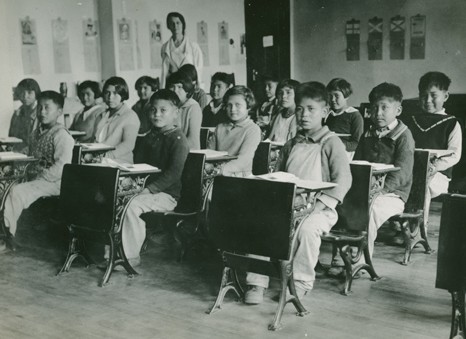 Records in United Church of Canada Archives
The United Church of Canada Archives holds records related to residential schools. The Archives has turned over records relating to residential schools to the Truth and Reconciliation Commission and have since been transferred to the National Centre for Truth and Reconciliation. The United Church of Canada Archives has also contributed records to the Indian Residential School and History and Dialogue Centre.
Residential School Records
The Photograph Archive
The United Church of Canada Archives of the United Church of Canada (in Toronto) holds a substantial collection of photographs depicting the children, staff, and buildings of their residential schools. In many cases, church officials and principals took these photographs for the purpose of promoting the schools and the assimilation of Indigenous children. They are a concrete expression of the Methodist and United Church's role in colonization.
Photograph Archives